A Dish Best Served Cold? by Chris Kinsey

"Murder, crime, violence! Just so Sonny Wilton can have a future with his sweetheart!"

Eighteen-year-old Sonny Wilton who, in his short years, has lived a life that has been anything but normal. He has witnessed murder, violence, crime and skulduggery, but thanks to his grandparents he has always been loved. So, when they are violently murdered Sonny goes on the run to save himself, but thanks to a chance meeeting he is able to return and avenge their deaths. Set mostly in Wales, A Dish Best Served Cold? explores how love can be a catylist for absolute violence.

CONTAINS ADULT THEMES. NOT SUITABLE FOR CHILDREN.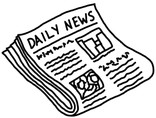 READ PRESS RELEASE


As featured in