BOOK AN AUTHOR



If you'd like to book an authors for an event you are holding, why not take a look at the fantastic talent we have here at Candy Jar! For more information, contact either Shaun or Lauren through shaun@candyjarbooks.co.uk and lauren@candyjarbooks.co.uk respectively or ring us on 02921 157202.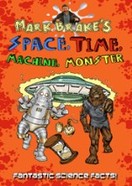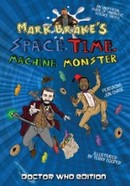 Mark Brake and Jon Chase tour the country with The Science of...shows. Mark Brake is a freelance academic who writes popular science books, and is known for his work in communicating the relationship between space, science and culture. He and his rapper colleague Jon Chase enthusiastically encourage children to become immersed in science. They explore the inextricable link between Science Fiction and factual science, asking questions such as: Are robots going to rule the world? How do lightsabers work? How do you go about building a time machine?
Children's Sci-Fi.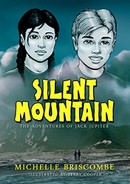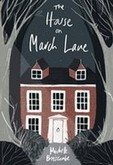 Michelle Briscombe's debut novel for children, Silent Mountain, was released in 2013 and is a fantastical adventure with ecological themes. It was listed as a recommended read by BookSlam and has received rave reviews. Michelle has toured schools local to her home in South Wales and thoroughly enjoys meeting young readers. She is currently working on a ghost story for children as well as further adventures for Jack Jupiter.
Children's Fantasy.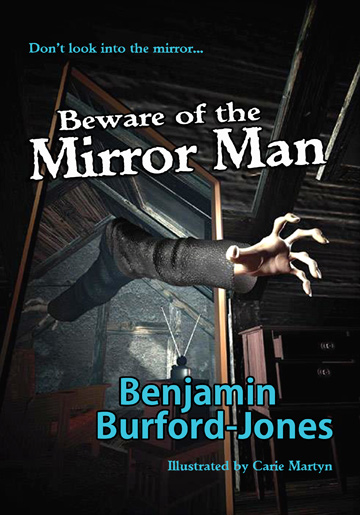 Benjamin Burford-Jones' book for children is all about the creatures that live inside the TV and behind mirrors. Beware of the Mirror Man is aimed at 9-12 year olds and is a fantastical adventure that was inspired by the author's days working in the television industry.
Children's Fantasy.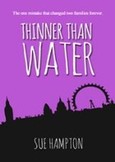 Sue Hampton has written over 20 novels, mainly for children and teenagers (but also ARIA, an e-book and audiobook for adults). Thinner Than Water is due to be released in February 2015. Sue is proud to be an ambassador for Alopecia UK. Now a full-time author, Sue visits schools of all kinds and works with young people of all ages. Many of her passions can be detected in her novels, which are all different, (some historical, one futuristic, one magical and funny) but have common themes like love, courage, freedom and our right to be different.
Teenage.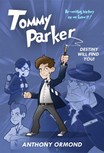 Anthony Ormond has recently released his debut novel for children Tommy Parker: Destiny Will Find You! A lawyer by day, his book is a youthful adventure that gives an unfamiliar twist to the time-travel genre, with the characters travelling not only through time but also through memory. Anthony is fascinated by time travel – paradoxes, time warps and anomalies all of which have inspired countless TV shows, films and books.
Children's/Time-travel.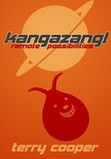 Terry Cooper has illustrated and deigned the covers of a number of Candy Jar's books, and also written a sci-fi series of his own Kangazang!. He has acting and voice acting experience to add to his long list of talents.
Design/Illustration/Sci-Fi/Acting.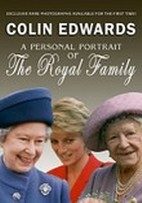 Colin Edwards has dedicated much of his spare time to photographing members of the Royal Family at public events. Travelling across the country, Colin has collected a number of unusual, intimate shots and has vivid memories of each meeting. He often exhibits his photographs to raise money for charity.
British Monarchy Photography.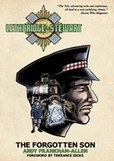 Andy Frankham-Allen, Welsh-born, spent his formative years in London. His passion for writing began with a love of Doctor Who and he's been writing as long as he can remember. He's been working professionally since 2004 and his work includes short stories, novellas, novels and audio dramas for such franchises as Doctor Who, Space: 1889 and The New Counter Measures. He is also the creator of The Garden series of novels, although the second book in the series is still unfinished (despite demand for it!). He is also the range editor of the Lethbridge-Stewart series.
Creative writing/Sci-Fi/Editing.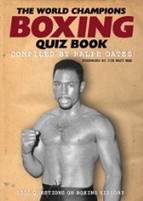 Ralph Oates is recognised as the leading compiler of boxing quiz books in the country and, for the last eighteen years, has contributed articles and quizzes to the highly regarded The British Boxing Board of Control Boxing Yearbook. For three years Ralph had his own weekly 'Boxing Corner' column in the Essex Courier and, in 2012, produced a question list for the BBC's National Lottery programme Who Dares Wins. Currently Ralph is the boxing consultant for Guinness World Records.
Boxing Quizzes.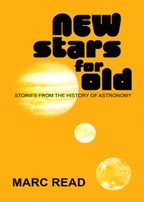 Marc Read has a Masters degree in physics and philosophy, and a PhD in history and the philosophy of science. He currently teaches physics and philosophy at the Royal Grammar School in Newcastle. Marc wants New Stars For Old: Short Stories from the History of Astronomy to make the subject of astronomy less intimidating.
Astronomy Science.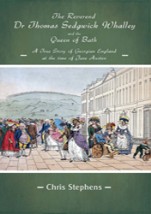 Professor Chris Stephens OBE became Deputy Chairman of the Dry Stone Walling Association of Great Britain in 2002. Through this he was asked by the Woodland Trust if he could assist them in the restoration of the walls of Dolebury Warren Wood in North Somerset. He soon discovered that these had formed part of the boundary of the 1000 acre estate of the Reverend Dr. Thomas Sedgwick Whalley whose ruined 18th century mansion lay close by. The magic of the place and the unravelling of the story of this unusual man over the past 10 years has proved to be a source of great delight and a fascination for Professor Stephens, inspiring his book.
History.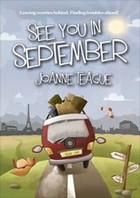 Joanne Teague's life changed when she became seriously ill and was diagnosed with Vascular Ehlers-Danlos – a rare and still incurable, life-threatening condition. This diagnosis significantly changed her and her family's outlook on the future – they decided that they had to make the most of whatever time they had left together and organised a six month trip around Europe. In her first book, See You in September, Joanne writes a funny and moving account of this trip, negotiating a kidnapping attempt, scorpions, jellyfish, floods, a wandering Eiffel Tower and Aled Jones. "We'd had a disastrous year and I just wanted to spend some time as a family, with no problems and no stresses. It was also important for me to build memories for my children."
Joanne's story is truly inspiring and, nearly ten years on, she continues to enjoy travelling with her family.
Travel/Non-fiction.