Top 5 Reasons to use video for your business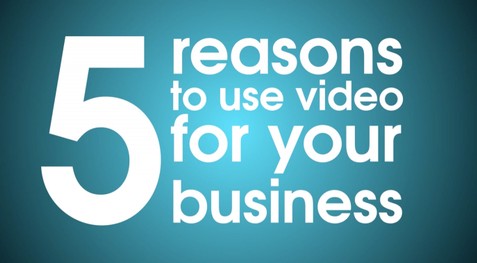 We put together a short animation for sharing on social media to raise awareness of the importance of using video to help grow a business.

This was a 'motion text' style of animation and was created in Adobe After Effects.

WATCH THE VIDEO

Channel 5 - Advert Stings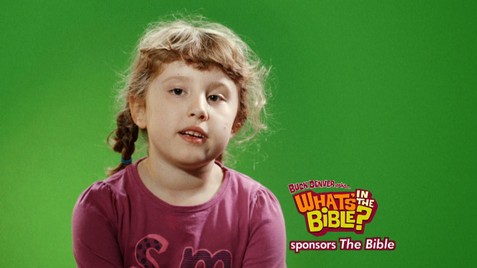 Candy Jar Films was asked by 'What's in the Bible?' to produce a series of short 'stings' to appear during ad breaks for the Channel 5 TV series 'The Bible' broadcast on Channel 5 in November.

Created by Phil Vischer, famous for producing VeggieTales, in 'What's in the Bible?' Buck Denver and his friends take the audience on a journey through the whole Bible, featuring witty dialogue, fast-paced animation and catchy tunes.

The Candy Jar team set out to interview children from local schools about their knowledge of the Bible, using funny and interesting responses to create the stings. Shot in front of a 'green screen', we then replaced the background with a variety of different colours in post production.

WATCH THE VIDEO

Friends and Heroes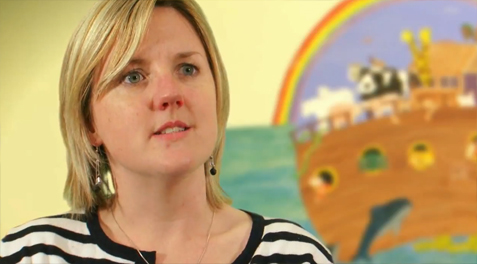 Candy Jar Films has completed the second of two videos for animated TV series 'Friends and Heroes'. We were first asked to produce a promotional film that would highlight how schools can make use of the programme as part of Religious Education and the wider curriculum. Recently, we filmed in several churches for a video that was aimed at workers in churches, showing how the resources are used in a variety of settings. Implementing a variety of video techniques including green screen and tracking shots, we also incorporated clips from the show to ensure a fast-paced and engaging piece that communicated our client's core messages.

Previously broadcast on the BBC, Friends and Heroes is an award-winning animated children's adventure with Bible stories in more than ten languages. Aimed at children aged 6-10 the story follows Macky and Portia and Pontius the Parrot, as they fight for justice against the Roman empire and share the stories of their heroes from the Bible to give them strength and wisdom. Friends and Heroes has been broadcast in countries across every continent and is available for sale on DVD.

WATCH THE CHURCHES VIDEO

WATCH THE SCHOOLS VIDEO


FibonARTcci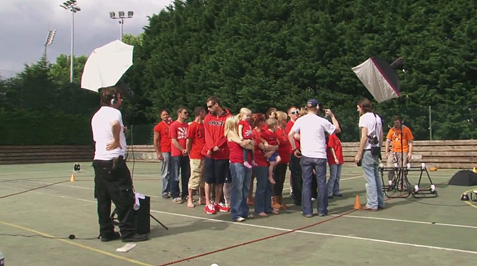 Candy Jar joined forces with an ambitious art installation project. Beginning in Cardiff, the 'The FibonARTcci Project' took an aerial photo of 144 people in Sophia Gardens. The organisers plan to travel the world photographing hundreds of thousands of people, until they reach the Nevada Desert – where a satellite will take a single photograph of just over a million people.

Candy Jar Films was asked to cover the first event to help build a buzz about the project. This was shot within a couple of hours and edited in half a day before being uploaded to YouTube.

WATCH THE VIDEO

Save the Lars Homestead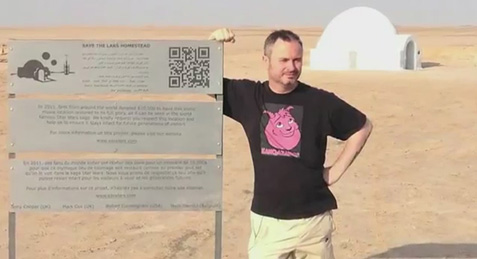 Author Terry Cooper joined a team of intrepid Star Wars fans to restore the 'Lars Homestead' – home of Luke Skywalker. Braving scorching temperatures, they headed to the Tunisian desert where the iconic 'igloo' set was falling into disrepair. With pickaxes, shovels, plaster, wood and chicken wire they spent a week transforming the ruin back to its former glory.

Team leader Mark Dermul filmed their progress and we edited together the footage, adding music, titles and stills. We then uploaded the completed video to YouTube, which has had over 58,000 hits!

Terry is the author of 'Kangazang!', published by Candy Jar Books. you can buy a copy of Kangazang! here.

WATCH THE VIDEO

V-Trak Backrest (Performance Health Products)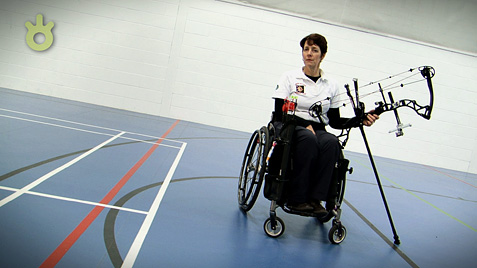 Performance Health Products (PHP) asked us to make a short video for one of their latest products.

The Axxis Profile Backrest is being used by Paralympic Archer Pippa Britton, who competed in the London 2012 Paralympics. In the video she talks about her experience of trying to find a suitable backrest that would support her when competing, and how the V-Trak team at PHP worked with them to come up with an ideal solution.

We travelled up to Shropshire to film Pippa in action at the Eaton Manor archery centre. Working closely with the PHP team, we edited together a 3 minute promo that incorporated graphics, titles, and music.

WATCH THE VIDEO

Why do some people attract mosquitoes?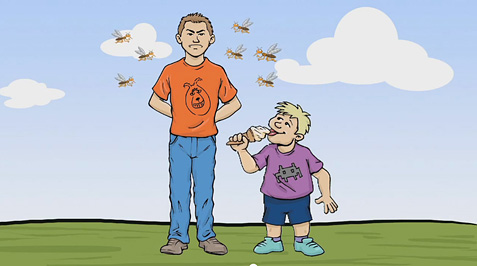 Candy Jar Films teamed up with best-selling author Francesca Gould to produce a short informative video about mosquitoes based on her New York Times bestseller book 'Why Is Yawning Contagious?'

The team at Candy Jar was able to make use of animation and 'green screen' techniques to put Francesca right in the middle of the cartoon fun! We're working on more videos with Francesca and will be putting them online soon.

WATCH THE VIDEO