FREE PDF BOOK!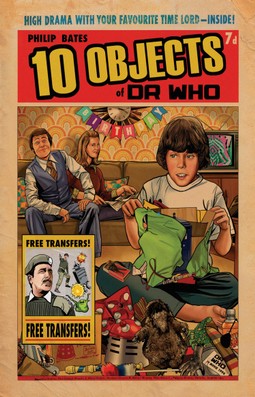 DOWNLOAD 10 OBJECTS OF DR WHO. RIGHT HAND CLICK, THEN SAVE.


100, ERM, 10 OBJECTS OF DOCTOR WHO!


To coincide with the upcoming release of 100 Objects of Dr Who, Candy Jar Books is pleased to announce a free PDF book, 10 Objects of Dr Who. Written by Philip Bates, this forty-three page freebie is an introduction to his original take on the Doctor Who universe.

The eclectic lists of objects covered in the free PDF are: St John's ambulance sign, asteroid 3325, Cyberman head, fossils, the shadow, Time Lord court, robot cleaner, chalice, a Spoonhead, and a matchbox.

Author Philip Bates was thrilled to be asked to select ten objects from the hundred featured in the book. Philip says: "Like my piece in Candy Jar's Brigadier: Declassified book, the reader is taken around a museum on the SS Shawcraft. Along the way I introduce them to objects of interest from Doctor Who's history. It was very difficult to choose ten to sum up the book, but hopefully the reader will not be disappointed."

100 Objects of Doctor is not a straight chronology of the series, but more a temporal quide, jam-packed with fascinating information for the distinguished Doctor Who fan. Philip continues: "Both 10 and 100 Objects feature the behind-the-scenes trivia you would expect. I also go off the beaten track, jumping backwards and forwards in Who history. This is a book about Doctor Who. But probably not the one you're expecting."

Head of publishing at Candy Jar, Shaun Russell, says: "100 Objects is fascinating adventure through Doctor Who history and, in some ways, intriguingly reads like a 'make your own adventure' book. It is also a fantastic cover and wonderful internal illustrations by Martin Baines. In my opinion the book is wildly original, and I'm sure all Doctor Who fans will absolutely love it."

100 Objects of Doctor Who is currently only available to order from the Candy Jar website, for £9.99 (+ p&p). To order click here. It will be released on April 7th.


*** THIS BOOK WILL ALSO INCLUDE AN INTERVIEW WITH CHRISTOPHER ECCLESTON *** READ PRESS RELEASE HERE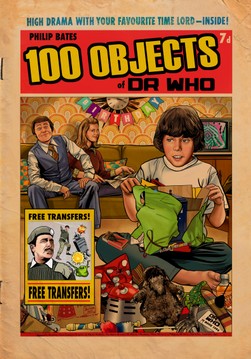 BUY 10O OBJECTS OF DR WHO. CLICK HERE.