Book an author

If you'd like to book an authors for an event you are holding, why not take a look at the fantastic talent we have here at Candy Jar! For more information, contact either Shaun or Lauren through shaun@candyjarbooks.co.uk respectively or ring us on 02921 157202.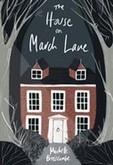 Michelle Briscombe's debut novel for children, Silent Mountain, was released in 2013 and is a fantastical adventure with ecological themes. It was listed as a recommended read by BookSlam and has received rave reviews. Michelle has toured schools local to her home in South Wales and thoroughly enjoys meeting young readers. She is currently working on a ghost story for children as well as further adventures for Jack Jupiter.
Children's Fantasy.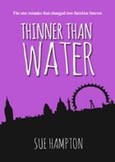 Sue Hampton has written over 20 novels, mainly for children and teenagers (but also ARIA, an e-book and audiobook for adults). Thinner Than Water is due to be released in February 2015. Sue is proud to be an ambassador for Alopecia UK. Now a full-time author, Sue visits schools of all kinds and works with young people of all ages. Many of her passions can be detected in her novels, which are all different, (some historical, one futuristic, one magical and funny) but have common themes like love, courage, freedom and our right to be different.
Teenage.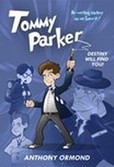 Anthony Ormond has recently released his debut novel for children Tommy Parker: Destiny Will Find You! A lawyer by day, his book is a youthful adventure that gives an unfamiliar twist to the time-travel genre, with the characters travelling not only through time but also through memory. Anthony is fascinated by time travel – paradoxes, time warps and anomalies all of which have inspired countless TV shows, films and books.
Children's/Time-travel.







Terry Cooper has illustrated and deigned the covers of a number of Candy Jar's books, and also written a sci-fi series of his own Kangazang!. He has acting and voice acting experience to add to his long list of talents.
Design/Illustration/Sci-Fi/Acting.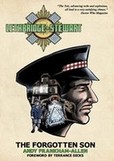 Andy Frankham-Allen, Welsh-born, spent his formative years in London. His passion for writing began with a love of Doctor Who and he's been writing as long as he can remember. He's been working professionally since 2004 and his work includes short stories, novellas, novels and audio dramas for such franchises as Doctor Who, Space: 1889 and The New Counter Measures. He is also the creator of The Garden series of novels, although the second book in the series is still unfinished (despite demand for it!). He is also the range editor of the Lethbridge-Stewart series.
Creative writing/Sci-Fi/Editing.