Birds of Passage by Robert Mammone

LETHBRIDGE-STEWART MEETS COUNTER MEASURES!

The Cold War is in full swing as the British Government, in partnership with Woden Armaments, launches the Cerberus satellites into orbit, transforming world wide communications.

But all is not as it seems. Retired Air Vice Marshal Ian Gilmore is reluctantly drawn into helping an embattled government. Despatched to a divided Germany, he soon finds himself on the wrong side of the Berlin Wall as he helps a Soviet engineer with a terrible secret defect to the West.

Back home, Professor Rachel Jensen discovers her work at Cambridge has been perverted by Woden Armaments. When the Cerberus launch team, including Allison Williams and Anne Travers, goes missing, Rachel begins an investigation that unearths a terrible conspiracy at the heart of the British Establishment – a conspiracy that threatens the entire world!

PRE-ORDER THE SECOND BOOK, BIRDS OF PREY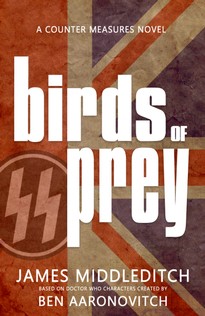 BIRDS OF PASSAGE AND BIRDS OR PREY ARE NOT COVERED BY ANY SUBSCRIPTION OFFER. BIRDS OF PREY IS AVAILABLE TO PRE-ORDER.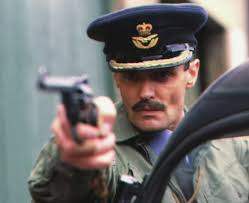 Gilmore (Remembrance of the Daleks, BBC, 1988)