I Was a Teenage Spy by Paul W Robinson

It's 1967, the 'summer of love', and the height of the cold war. Shy spy film fan Philip Williams wakes up one night to find an intruder in his room.

This is just the start of an adventure which takes Philip on a wild adrenalin-fuelled ride across the length and breadth of England, accompanied by a teenage secret agent Elise, in the hunt for a Russian mole at the heart of the British spy establishment.

With MI6 disabled and communications down, can Philip and Elise catch the mole. Will they survive the trip? And will Philip win the heart of the enigmatic young Elise? Well, two out of three is not bad!

Paul W Robinson has recently contributed to the Lucy Wilson book, Lockdown.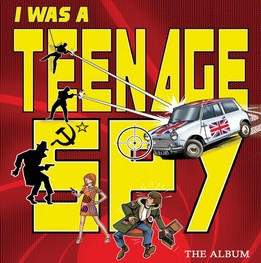 LISTEN TO THE SPOTIFY PLAYLIST