The Mystery of Lucy Wilson:
Memories of the Future by George Ivanoff

Melbourne, 1985. Matty is just an ordinary boy having an ordinary evening, browsing for books in his favourite sci-fi shop. Until he meets a girl. A girl who appears out of thin air, into a locked room, and can't remember who she is or where she came from.

And then Matty's day gets slightly less ordinary when he encounters time-travelling killer plant people from outer space.

For Matty to put things right, he must work out who his new friend Lucy Wilson is, and why he is suddenly not so ordinary.

The Mystery of Lucy Wilson is a Lethbridge-Stewart spin-off adventure inspired by characters created for Doctor Who by Mervyn Haisman, Henry Lincoln and Derrick Sherwin.


Also available...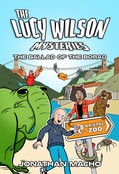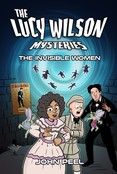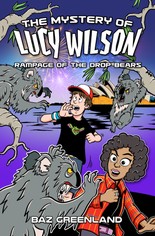 LISTEN TO THE SPOTIFY PLAYLIST