The Analysis Bureau: Roseblood by Tom Dexter
(An easyread sequel).


The Analysis Bureau does not exist. Ask any questions about it, and the same answers always greet you. There's no trace of any department matching that name in any branch of Government, only speculation and wild rumours.


May 1967, Puppet on a String is high in the charts, and people are wearing flowers in their hair as the 'Summer of Love' begins. However, in the backstreets of Whitechapel, near one of the last variety theatres to survive the Blitz, a ghost has been spotted. A ghost who seems to be screaming in terror.

At the Analysis Bureau, in the aftermath of Incident Three, Mr Quebec is ordered to investigate. He sends Flower on a solo mission, but how does this lead her to encounter the legendary movie star, Orson Welles? And what does the word Roseblood mean to him?

When Professor Travers tries to save a figure who seems to have fallen through a breach between dimensions, Flower ends up underground in the worst way imaginable...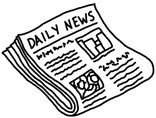 READ PRESS RELEASE


30/04/23: THE ANALYSIS BUREAU HAS BEEN SENT THE PRINTERS. WE WILL DISPATCH AS SOON AS WE THE COPIES.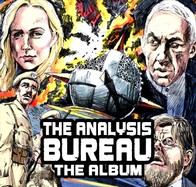 LISTEN TO THE ANALYSIS BUREAU PLAYLIST ON SPOTIFY