The Ghosts of Craig Glas Castle by Michelle Briscombe

Fiction for children aged 8-12.

It's flattering when ghosts trust you with their stories – if only they'd stop talking occasionally!

So, when Flora and Archie are offered a trip to Craig Glas Castle in Wales, and a break from talking to ghosts, they can't wait to go. But not everything at the castle is what it seems and soon the best friends embark on another ghostly detective adventure.

The Ghosts of Craig Glas Castle is a warm-hearted ghost story in the mould of its predecessor, The House on March Lane.



About the Author



Michelle Briscombe was born in Cardiff but now lives in Barry, South Wales, with her husband and two children. For the last twelve years she has worked in a primary school in the Vale of Glamorgan and has a BA in Primary Education.

Michelle enjoys walking and often takes walking holidays with her family who all have a keen interest in the natural world.

Michelle has always written when ideas come knocking and still has several stories in the attic that she wrote when she was a child.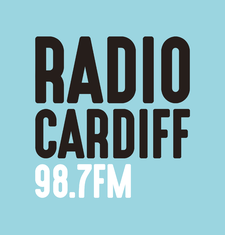 LISTEN TO MICHELLE ON RADIO CARDIFF