The Lost Skin: A Lethbridge-Stewart Spin-off Adventure by Andy Frankham-Allen


Brigadier Lethbridge-Stewart is on leave in New York, but in Scotland word reaches the Fifth Operational Corps that Harold Chorley, journalist and pain in Lethbridge-Stewart's rear, has got wind of the Corps' presence in Stirling.

A plan is set in motion to take Chorley on a wild goose chase to John o Groats, as far from the Corps as possible. RSM Samson Ware and Professor Travers travel to the edge of Scotland, leaving a trail of breadcrumbs, which are picked by Chorley and his old chum, Larry Greene.

But it soon becomes clear that there is a real mystery in John o Groats, a strange link between Mhairi Docherty – a woman from Huna – and the Orkney Islands, and the local legend of the Selkie. To protect Mhairi, Samson needs to sideline Chorley and Greene, but the ever-erratic Professor Travers has other plans.

What is drawing Mhairi to the Orkney Islands? What hold does Chorley have over Greene? And, more importantly, what links Chorley and Greene to the secret history of Mhairi?


About the Author


Andy Frankham-Allen has travelled a lot, although his home will always be Wales. His passion for writing began with a love of Doctor Who and he's been writing as long as he can remember. He's been working professionally since 2004 and his work includes several official Doctor Who short stories.

March 2011 saw the release of his debut novel, 'Seeker', the first book in The Garden Saga.


Other releases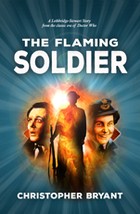 The Flaming Soldier by Christopher Bryant (Series 1 Book 2)
Traumatic events from the Second World War impact upon the present day and a mysterious aircraft could hold the key to the identity of the flaming soldier.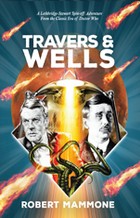 Travers and Wells by Robert Mammone (Series 1 Book 3)
"For a time I believed that mankind had been swept out of existence, and that I stood there with my friend, Edward Travers, the last men left alive."