UNIT: A LEGACY IN DOCTOR WHO PRE-ORDER


"We deal with the odd... the unexplained. Anything on Earth... or beyond."

UNIT: A Legacy in Doctor Who explores the rich history of the United Nations Intelligence Taskforce – and later Unified Intelligence Taskforce – from its inception under producer and writer Derrick Sherwin, through the UNIT family days of Jon Pertwee's Doctor, all the way to the Kate and Osgood era of recent years.

With UNIT featuring in numerous other media like Reeltime Productions, Big Finish audio, and the Lethbridge-Stewart range from Candy Jar Books, the legacy of UNIT – and its importance to Doctor Who extends beyond its television appearances.

The book features exclusive interviews with writers and actors John Levene and Sophie Aldred, and explores the development of UNIT, its importance in the Doctor Who mythos and the actors that brought these iconic characters to life – from Nicholas Courtney's stalwart Brigadier Alistair Lethbridge-Stewart to Jemma Redgrave's courageous Kate Stewart.




Limited edition paperback for £12 (+ p&p).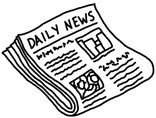 READ PRESS RELEASE