UNIT: OPERATION FALL-OUT AND OTHER STORIES PRE-ORDER

It is August 1973. The International Electromatics incident is still fresh in the memories of the Brigadier, Captain Turner, Sergeant Walters and Corporals Benton and Tracy – not to mention snap-happy Isobel Watkins and UNIT's recent recruit, Major Branwell.

But the hot summer and Donny Osmond aren't the only things distracting everyone at Waterloo HQ. There's a steady stream of intriguing incidents, and some internal dramas, to keep them all on their toes.

Operation Fall-Out contains eight new linked UNIT stories, featuring alien incursions, strange deaths, plague, problem-callers, nuclear disaster, and a bit of good old filing and admin work.

But who is at greatest risk, and where do the biggest dangers lie?

Features stories by Gary J Mack, James Hornby, Jamie Hailstone, Doris V Sutherland, Tessa North, Matthew Griffiths, Matthew Kresal and Tim Gambrell.

Limited hardback edition for £25 (+ p&p). This edition will exclusively include an artwork postcard and a brand new Benton Files book.


29/4/23: This book has been posted.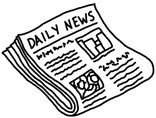 READ PRESS RELEASE