AUGUST (3-7):
THE BOY WITH FOUR SUPER POWERS
By Nasir Yousuf & Yousuf Shah
Illustrated by Terry Cooper


For the last five months young people have been separated from their friends. Of course, some have been able to communicate via social media, while others have experienced virtual teaching with their classmates.

However, as we come out of lockdown and return to school, some parents are concerned that children have lost invaluable time. Some are worried that the foundations we lay to help our children become good people have been disrupted.

Yousuf Shah, a researcher of mental health and well-being of young people and founder of Brighton Families, teamed up with his seven-year-old son, Nasir, to create the antidote to this. During the COVID-19 pandemic Nasir found it difficult to not wake up as usual, get ready for school, and see his friends and teachers. As a very kind and emotionally sensitive person, Nasir was also affected by the Black Lives Matter demonstrations in the USA. As a result he asked his dad if they could creat a book to help these people and make the world a better place to live for everyone.

Yousuf says: "My son has always had a natural talent to recognise the good in people. Like most young people he does not see black and white, but shades of grey. Despite his young age, he has one book under his belt called Adventures of Disco Robot. So when he came up with the idea of doing a book with the message of not judging someone on their looks; basically being kind and recognising their real-life super powers, I felt I had to support him."

Nasir, who loves playing Minecraft on TV, football in the field and writes for one hour every night, says: "I really love superhero stories and my friends do as well. I would love to be Spider-Man and save the day, but until this happens I hope my book will help people find their own superpower."

As a father of four young children Yousuf has struggled to find books which are not fiction or fantasy, have BAME characters, and have human qualities like kindness, independence, routine and open communication between family members.

Yousuf continues: Childhood forms and affects a person's life and we all realise our children will grow up in a warzone of social media, negative comments, bullying, trolling and judgment of appearance where children starve themselves to avoid bullying at schools and society. My hope is this book will teach parents and children how to be themselves."

The Boy with Four Super Powers is separated into four sections, each one based on a real-life superpower. The first section helps children analyse situations and question their perceived notions. The second section encourages independence, and offers guidance to parents on how to achieve this. The third section is about feelings and emotions. The fourth section is about being kind, fair and free from negativity.
Yousuf concludes: "Once we came up with the idea for the book, we worked really hard as a family to make it happen. Everybody pitched in and we sent it to a publisher who really loved the idea."

Shaun Russell, head of publishing at Candy Jar Books, was excited to receive the book. He says: "Lockdown has been a difficult time for all of us, but particularly those under ten. This book helps parents begin the process of reintegration. By engaging with the colourful and beautifully illustrated sections, children are encouraged to think for themselves, to question bigotry, to understand their ever changing emotions, and to ultimately become well-rounded individuals.

The Boy with Four Superpowers is released soon, and available to purchase from Amazon Prime and and Brightonfamilies.co.uk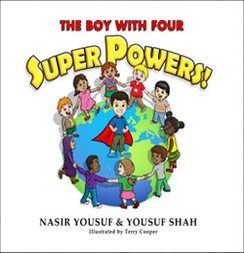 JULY (3-7):
WHERE ARE WE GOING
By Michelle Monan
Illustrated by Lucinda Coulson

Candy Jar is pleased to announce its ninth 'Book of the Month', Where Are We Going? by Michelle Monan.

Published with the help and support of Candy Jar's partner imprint Jelly Bean Books, this child-friendly book explores how anxiety can affect young people, and attempts to rectify this with a simple story that parents can share with their children.

Written before lockdown, Michelle's lovely book encourages children to face their fears. Michelle, who is a long-term sufferer of anxiety, feels that in these uncertain times children need traditional stories to help them navigate each day at a time. She says: "Before the pandemic I was fortunate enough to visit several primary schools. These visits showed that children are equally susceptible to anxiety due to worries about their school work, bullying or friendship circles. It was gratifying to discuss this with them. Anxiety is a hidden disability, and I truly believe some of these fears have been compounded by the lockdown, and to some extent the Black Lives Matter demonstrations. The world must be very confusing for a five-year-old at the moment. My simple stories help stimulate conversation between parents and their fed-up children."

As children return to school, Michelle is also hoping that her stories will help with the depth of anxiety and loneliness that young people have faced for the last three months. She continues: "Writing my first book was definitely a release for me. It helped me face up to my own personal demons, and although my second book was written before lockdown, it now seems incredibly relevant to children who've not been able to go for long walks in the countryside. It promotes outdoor play, and although children may not be able to do this quite yet, it will help parents as they encourage their children back outside."

Michelle's first book, Can You Hear it Too? follows two brothers as they build a den in the woods, but when they hear all kinds of noises they imagine terrible things. Their fear is quickly followed by relief when they discover the truth behind the noises. It was published by Candy Jar in 2017. Michelle's latest book, Where Are We Going? moves the story onto autumn with the same brothers on a different adventure, but still very much focusing on anxiety. Michelle has written a summer story, and has lots of ideas for winter, completing the four seasons.

Head of publishing at Candy Jar Books, Shaun Russell, feels that Where Are We Going? is well-placed to help our children back into the real world, but is disappointed that his plans to promote this book (and many others) have been put on ice. He says: "Every year we have a mini-festival featuring pop-up retail units across South Wales. These, of course, have all been cancelled. Our plan was to feature some of the top titles. Hopefully next year."

Can You Hear It Too? and Where Are We Going? can be purchased here or directly from Michelle on her Facebook page (Children's Author Michelle Monan).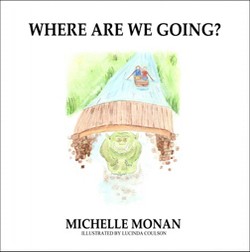 JUNE (3-7):
THE BOY WHO WAS ALWAYS WARM
By Yasmin Simsek
Illustrated by Emily Ann Harris


Candy Jar is pleased to announce its eighth 'Book of the Month', The Boy Who Was Always Warm by Yasmin Simsek.

Published with the help and support of Candy Jar's partner imprint Jelly Bean Books, this beautifully illustrated book explores the importance of kindness through the touching story of Ozzy, a boy whose kindness makes him uncomfortably warm.

As well as teaching children valuable lessons of caring for one another and enjoying physical activity, the book reinforces how sleep is essential in keeping you healthy and happy. Yasmin says: "I wanted my book to encourage parents to read their children to sleep, which is why the simple story is focused on a child who wants to go to sleep. This is especially pertinent in the summer months when it is light and warm and it is difficult to convince children to get their recommended ten hours of sleep."

In a world where mental health issues are more talked about than ever, The Boy Who Was Always Warm effectively communicates that being overly tired can negatively affect your mood and behaviour. Getting a good night's sleep is a key part of taking care of your mental and physical health, and Ozzy's transformation throughout the book shows this in a light-hearted and easily understandable manner.

Yasmin has worked with children with special educational needs in the UK for the past six years and has encountered a lack of representation within the children's book industry. This inspired her to include a diverse range of ethnicities in The Boy Who Was Always Warm, as well as tackling the aforementioned mental health issues, and introducing a single mother into the mix.

She continues: "I want parents of my generation to have a book that they can read to their children that is not extremely explicit about the diversity of families, such as outright stating that someone has gay parents. I think it is important to have written book that does not patronise children and allows them to accept the uniqueness of everyone in the world from the early stages of their development."

The Boy Who Was Always Warm teaches that kindness is important and that you should accept everyone, regardless of their race or familial situation, a lesson that all children should learn in today's society of acceptance.

Yasmin now lives back in Denmark and has produced two versions of the book – one in Danish, the other in English.

She concludes: "I wanted to produce a book that can be read anywhere in the world. I've started with two languages but I plan to expand it further. It is important in this time of misinformation that the true values of love and inclusivity are brought to the fore. I hope my book does this."


The Boy Who Was Always Warm by Yasmin Simsek is available from here.




JUNE (3-7):
TWIGSY
By Darren Broderick & Fiona Cunningham
Illustrated by Terry Cooper


Candy Jar is pleased to announce its seventh 'Book of the Month', Twigsy by Darren Broderick and Fiona Cunnningham.

Published with the help and support of Candy Jar's partner imprint Jelly Bean Books, this beautifully illustrated book has been created to help teach children about the changing seasons.
The book is about Twigsy, a tiny acorn who comes to life during the autumn. After being separated from her mother, Twigsy sets out on a fantastic adventure. Along the way, she meets all kinds of animals, and discovers why the autumn is such a special time.

Written by software developer, Darren and PhD researcher, Fiona, Twigsy is a dream come true." Fiona says: "We've always wanted to do this, but ordinary life would often get in the way. One day we found ourselves on a long train journey, so after exhausting crosswords, chatting about our upcoming wedding, Spotify playlists and numerous games of i-spy, we decided to make a start on the book."

Darren says: "We were travelling to the North Coast that day and the view outside was stunning. The autumn leaves had started falling, the sky was blue, and the sun was shining. It was perfect weather to get our creative juices going. After a great deal of brainstorming, Twigsy was born. It was as though we'd known the little acorn for most of our lives."

Fiona continues: "It was easy after that. The story just told itself. Twigsy is an adventurer – the eyes of the child, discovering new things. Our long-term plan is to create four Twigsy editions based on the seasons: winter, spring, summer and autumn."

Shaun Russell, head of publishing at Candy Jar Books, believes that this kind of picture book is needed more than ever. He says: "With children living life under lockdown, it is possible that they are missing out on the great outdoors. Of course, this book won't replace the sensation of kicking leaves in the air, or taking a long walk in the forest, but it comes pretty close. It's a great way to educate children about changing seasons during our uncertain times."

The artist for Twigsy is Terry Cooper, who over the years has illustrated a number of Candy Jar and Jelly Bean books. Darren concludes: "We really loved Terry's artwork and were so pleased that he was available to do our book. His friendly style really captures the essence of the character. On our train journey we conceived Twigsy, but Terry has given birth to her."

All profits made from sales will go to Almost Home Animal Shelter in Northern Ireland.

Twigsy by Darren Broderick and Fiona Cunnningham is available from here.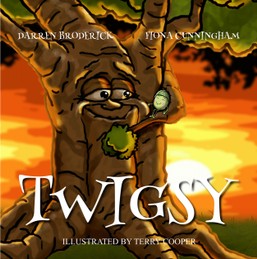 MAY (8-12):
The HAUNTED STAIRCASE
By Devika Rosamund

Candy Jar is pleased to announce its sixth 'Book of the Month', The Haunted Staircase by Devika Rosamund. Published with the help and support of Candy Jar's partner imprint Jelly Bean Books, this mind-bending time travel novel is reminiscent of classics such as Five Children and It and The Famous Five.

However, unlike the books of E Nesbit and Enid Blyton, The Haunted Staircase takes both the reader and the characters back to a realistic portrayal of Victorian servitude. Similar to Downton Abbey or Upstairs Downstairs, this book is a fascinating depiction of a bygone world, but with an added twist! What if children from the twenty-first century ended up as servants in a Victorian house?

Devika wanted to combine today's progressive storylines, with the kind of books she used to read as a child. She says: "I always intended to write a children's novel for 9 to 12 year olds that involved ghosts, magic and adventure, but I wanted it to be educational and fair representation of life in service."

The characters use a magic spell to travel back in time where they investigate the mysterious death of a Victorian servant girl. For authenticity, Devika undertook a great deal of research about Victorian service. In particular, how so-called employees were often treated as no better than slaves. She continues: "I was aware that the Victorian Age was covered by the National Curriculum, so my book seemed like a natural fit. I live now in Scotland where the story is set, but I was a primary school teacher for more than twenty-five years in London and Kent. I always found that children enjoyed ghost stories, and decided to write a spooky story with realistic overtones. Hopefully my book will entertain, inform and reward today's modern youngsters."

Devika is also a talented artist and was pleased when Candy Jar suggested including her artwork in The Haunted Staircase. She concludes: "I had a lot of fun illustrating the story myself and I hope that my writing and simple illustrations will inspire young readers to write and illustrate their own stories. I am grateful to my editor, Shaun Russell, for improving my ghost story by adding humour. I wanted the ghost to be a pleasant character, rather than an evil one, and I always make sure my stories have happy endings. I like to leave young readers with a sense of satisfaction that all the problems are solved in the end."

The Haunted Staircase can be purchased from here.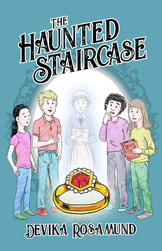 MAY (ADULTS):
I MISS BEING MRS
By Abigail Hope

Candy Jar is pleased to announce its fifth 'Book of the Month', I Miss Being Mrs by Abigail Hope. Published with the help and support of Candy Jar's partner imprint Jelly Bean Books, this thought provoking and shocking memoir will help victims of domestic abuse get through the lockdown and make plans for a better future.

The book is a journey of resilience and determination. It shows that hope can overcome insurmountable obstacles. Abigail says: "Nobody wants to leave everything behind. Often victims of abuse blame themselves for their partner's cruelty, internalising emotions for sake of the children. I wanted to show that these feelings can be beaten. In particular, emphasize how my faith sustained me through the dark times."

Abigail admits that not all people have faith – especially given the painful circumstances – but feels that the story of her struggle can help someone else build a better life and break free from maltreatment.

She continues: "My trust in God helped guide my decisions and show me a better path. I now live in a wonderfully safe place with my happy children beside me. My faith was my coping mechanism. However, others may have their own ways to cope. I do believe that courage is important; the courage to face up to the truth; the courage to find your own way out. People are there to help you. There is a better way to live.'

Abigail wrote I Miss Being Mrs from the safety of South Wales where she lives with her five young children. Her heartbreaking story follows Abigail's marriage from a fairytale wedding, to a deteriorating relationship full of bullying, lies and paranoia. Her story, however, is underscored with hope and optimism.

Abigail concludes: "It was very difficult leaving the father of my children. I loved him so much, and felt I could help him overcome his demons, but he is an alcoholic and needs the support that I cannot give him. Ultimately it was the children who were more important and I took the decision to start a new life elsewhere. Navigating my way through the family courts to protect my children was difficult, but it was worth it in the end."

I Miss Being Mrs is Abigail's first book. She works as a debt centre coach for the charity Christians Against Poverty, helping vulnerable people to become debt free.

I Miss Being Mrs, by Abigail Hope, is available now from: https://abigail-hope.onlineweb.shop/




MAY (3-7):
MO'S FRO
By H E Sonko
Illustrated by Dave Moreing

Candy Jar is pleased to announce its fourth 'Book of the Month', Mo's Fro by H E Sonko. Published with the help and support of Candy Jar's partner imprint Jelly Bean Books, this wonderful children's book is the perfect antidote to the lockdown.

Mo's Fro is modern fairy tale with a twist. It teaches children about multi-cultural Britain and sends the reader around the world to visit other cultures. Author H E Sonko, as an academic and mother, recognises that literature needs to represent all the communities that live in our society.

She says: "It is important to tell stories that authentically represent British life. Our differences don't divide us, they unite us. We're all special, we're all unique, we're all valid – and so we're all, at the end of the day, one. Getting to know each other is not something to fear; it's an adventure that never stops. That's the message I hope comes across to my young readers."

Mo's Fro features the enchanting tale of Mo and his best friend, a one-armed giraffe called Jimbo. Together, the two are whisked away on a magical adventure, thanks to Mo's magical afro. When they travel to the Middle East, they must help a camel prepare for a great beauty pageant and impress the king.

H E Sonko continues: "I wrote Mo's Fro for my young son. I wanted him to have a book that actually featured a character that truly represented him. I also wanted to make the story fun, and not worthy as often these books can be. As a new author I was, of course, apprehensive when I first sent the story to my friends, but was heartened when it was swiftly met with such high praise."

Featuring vibrant full page illustrations by Dave Moreing, Mo's Fro is a heart-warming exploration of self-acceptance, and the value of each and every one of us, making it perfect for children of every background.


Mo's Fro, by Hannah Sonko, is available now from: https://www.facebook.com/MoFroOfficial/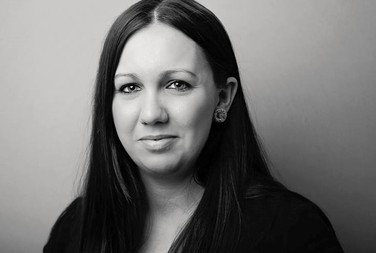 APRIL (ALL AGES):
OLD CLOTHES & PORRIDGE
By Maureen Mullally-Clarke

Candy Jar is pleased to announce its third 'Book of the Month', Old Clothes and Porridge by author Maureen Mullally-Clarke. Published with the help and support of Candy Jar's partner imprint Jelly Bean Books, this wonderful memoir looks back at a bygone age, particularly focusing on the 1930s and '40s.

Brought up by her grandmother in Glasgow, Maureen and her little sister Oonagh only saw their parents at eighteen month intervals. Old Clothes and Porridge tells the story of a childhood spent against the backdrop of the Depression, the launch of the Queen Mary, the Jarrow march, the abdication of King Edward VIII, the coronation of George VI, WW2 and the VE Day celebrations. Maureen says: "I wrote this book for my grandchildren. I've always told them about my childhood, and they have often said, "Why don't you write it all down?", so that's exactly what I did."

Candy Jar Publishing Co-ordinator, Keren Williams, says: "It is important to document our lives and the lives of our families, otherwise this information becomes lost. Old Clothes and Porridge is a personal memoir that the world will enjoy, and I'm certain Maureen's family will treasure. More people should be encouraged to write about their lives, even if it is just for their family."

Maureen agrees and would encourage others to write down their life stories. She continues: "Yes, I would and in fact I do. I know one woman who used to be a war correspondent and one man who had a brilliant military career. People have fascinating lives and they should be documented."

One of Candy Jar's most popular titles is Eileen Younghusband's One Woman's War, which offers a vivid insight into the life of a young woman facing the grim reality of war. Shaun Russell, Head of Publishing, says: "Old Clothes and Porridge reminds me so much of One Woman's War. As soon as I read it, I knew Maureen's story would touch hearts across the generations. This book is attention grabbing, well-written and also extremely funny. At this time of uncertainty this book is a joyous reminder how wonderful it is to be human. "

After being advised by her best friend's granddaughter of the benefits of being in control of the publishing process, Maureen decided to go with Jelly Bean. Maureen says: "It was great to receive an email from Shaun on 19th January and the books arrived on 19th March! And when you hold that book in your hands it's like having a new baby."

Overwhelmed by the support of her family and friends, Maureen is really delighted with the end product. She concludes: "I would like to send my gratitude to everyone who has read my book and for the lovely things they have been saying about it. I am so pleased that it now available on Amazon."

Old Clothes and Porridge is now available worldwide through Amazon. To order the book visit: https://tinyurl.com/ycybtlg3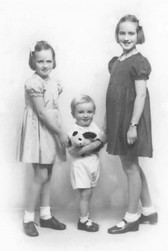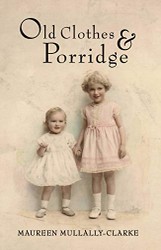 APRIL (7-12):
RORY AND HARLOW'S TIME TRAVELLING TAXI
KING ALFRED AND THE CAKES
By Rob Willsher
Illustrated by Patrick Coombes

Candy Jar is pleased to announce its second 'Book of the Month', Rory and Harlow's Time Travelling Taxi by Rob Willsher. Published with the help and support of Candy Jar's partner imprint Jelly Bean Books, it tells the story of two dogs, Rory and Harlow, and how they find a magical taxi that transports them back in time on a historical adventure of a lifetime.

In a recent interview, Rob explains how the idea for Rory and Harlow's Time Travelling Taxi was, in fact, more of a collaboration. He explained: "Many years ago I was a London cab driver. At the time we had some rescue dogs and on a few occasions I took one of the dogs, Toto, to work with me in the front of the taxi. That's when my wife Fiona came up with the idea of us doing a book about a dog that travels to historical places in London, or even all around the world!"

The book's target audience is four to eight and adheres to the National Curriculum for this age group. In the book, Rory and Harlow travel back in time and meet Alfred the Great, who defeated the Danes by sending messages to his officers, thus highlighting the importance of being able to read and write.

Rob states: "One of the greatest skills in life is the ability to read. Even if all you are reading is a tin of beans, it can take you so far in life. I hope I'm helping to encourage a new generation of readers."

Rob is currently working on the second book in the series entitled The Woman with the Long Red Hair, which focuses on Boadicea, who was bullied by the Romans over how much land she was entitled to after her husband's death, and is a topic that children can relate to.

Rob continues: "They are books that you can read to your child, or that your child can read to themselves. I gave Rory and Harlow's Time Travelling Taxi to a twelve to thirteen year old to read and he couldn't put it down, saying it was nice and easy to read, especially with the pictures. Even adults have said they've learned something from the book!"

Although currently published by Jelly Bean Books, Head of Publishing, Shaun Russell, says: "This book has a lot of potential and I can see lots of children and parents really taking an interest. The text is a mixture of fact and fiction and, paired with beautiful illustrations by artist Patrick Coombes, it is perfect for those who are just getting into reading. Once the Candy Jar schedule has cleared up, we are hoping to bring this book out as one of our own."

With the promise of becoming a Candy Jar publication in the near future Rory and Harlow's Time Travelling Taxi is sure to be a hit. Both entertaining and educational, the book will make a great addition to any bookshelf and is sure to give young eyes a workout!

For now Rory and Harlow's Time Travelling Taxi can be bought and enjoyed straight from the author. To order the book visit https://roryandharlows.co.uk/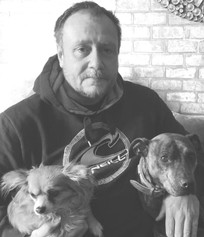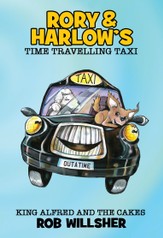 MARCH (8-12):
TIMESPLIT
By Paul W Robinson

Candy Jar is pleased to announce their new feature entitled 'Book of the Month', which aims to showcase new talent from their partner imprint Jelly Bean Books on a monthly basis. We will be publishing several categories. The first is children's 8-12.

Paul Robinson takes a small hiatus from his Charlie Holmes series to write Timesplit, a new novel following the adventures of Jenny Johnson. Over two stories, Jenny wakes up in the bodies of two very famous historical women. She must ensure that they are set back onto the correct paths to secure their future influences, and the success of humanity!

Mary Edith Pechey and Marie Curie were two of the most influential women of their times. Marie Curie conducted significant research on radioactivity as well as being the only person to win a Nobel Prize in two different sciences. Edith Pechey was one of the first female doctors in the United Kingdom and a promoter of women's rights. Both women were contrapuntal to the development of the human race, but what would happen if their lives were thrown off track?

Inspired by a writing exercise, Paul created Timesplit after receiving the prompt, "One day she woke up…" He combined this with his expansive knowledge of famous women throughout history – of which he has a list – in order to raise more awareness of their achievements.

Paul explains: "I am a strong believer in writing about important female characters. I want to readdress the balance between the genders while teaching younger girls about amazing, influential women."

Having taught young people for the past forty years, including working with those hard of hearing, Paul's main aspiration is to develop new role models in order to inspire his students. He aims to create more relatable and exceptional characters; Charlie Holmes is based on one of his deaf students, Charlotte.

Timesplit encapsulates adolescence in a realistic way, with a generous serving of miscommunication, humour, love and heartbreak. Paul will soon be featured in The Lucy Wilson Mysteries: Lockdown collection.

Timesplit is available for https://paulrobinsonbooks.onlineweb.shop/