Companions: Fifty Years of Doctor Who Assistants by Andy Frankham-Allen

Since first appearing on our screens back in 1963, Doctor Who has become a global phenomenon spanning fifty years with eleven incarnations of the eccentric Time Lord. The world's longest-running sci-fi series follows the Doctor as he travels through time and space in his iconic blue police box, the TARDIS.

Companions: Fifty Years of Doctor Who Assistants provides readers with an in-depth account of each of the Doctor's assistants and shows the impact they had on both him and the viewers.

Written by a true fan, Companions: Fifty Years of Doctor Who Assistants is for both die-hard fans and newcomers alike but remember, he only takes the best...


"How could I know then that we would become a part of cultural immortality!" - Anneke Wills (Polly, 1966-67)
OUT NOW! ORDER A SIGNED PAPERBACK COPY FOR THE SPECIAL PRICE OF £7.99.

ALTERNATIVELY, CLICK HERE.

ALSO AVAILABLE ON KINDLE and UNTREED READS.

Love this book? Then spread the word by casting your vote in The People's Book Prize non-fiction category! Click here or the image below.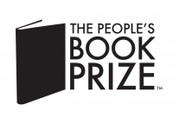 About the Author



Welsh-born Andy Frankham-Allen's passion for writing began with a love of Doctor Who. He's been writing as long as he can remember and has been working professionally since 2004. His work includes several official Doctor Who short stories.

March 2011 saw the release of his debut novel, 'Seeker', the first book in The Garden Saga.