Kklak!: The Doctor Who Art of Chris Achilleos


Kklak!: The Doctor Who Art of Chris Achilleos covers for the official Target novelisations, which began in the early '70s, defined a generation's image of the Doctor and his adventures – particularly after the show disappeared from British screens in the late '80s.

Lavishly detailed, with psychedelic overtones and an unapologetically pulpy sensibility, these covers perfectly captured the eccentric appeal of the classic series.

Kklak!: The Doctor Who Art of Chris Achilléos collects the entirety of Achilléos' Doctor Who artwork in chronological order, along with commentary from Achilléos himself (as well as some fans) – presenting the definitive guide to his seminal work. The book also includes a small contribution from twelfth Doctor Peter Capaldi and a foreword from Achilléos' long-time friend and collaborator, the late Terrance Dicks. It also features four brand new covers by Chris and contributions from Jon Culshaw, Gary Russell, Colin Howard, David Howe, Shaun Russell, and lots of other fans.

NB: The cover has been updated, after several readers spotted that the Dalek sucker and gun were the wrong way round. See opposite for the new cover.


04/4/21: THE PAPERBACK AND HARDBACKS HAVE NOW BEEN SHIPPED OUT. IF YOU HAVE NOT RECEIVED YOURS PLEASE CONTACT CUSTOMERSERVICES@CANDYJARBOOKS.CO.UK

THE PAPERBACK WILL NOT BE RELEASED VIA RETAIL SUCH AS AMAZON, WATERSTONES ETC UNTIL SEPTEMBER 2021.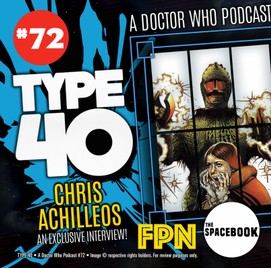 CLICK ON THE IMAGE BELOW TO READ FAN MEMORIES.