One Woman's War by Eileen Younghusband
(Winner of the People's Book Prize)

The Second World War is dominated by heroic tales of men defending their country against a formidable enemy, but what about the women who also played their part in fighting for freedom?

Eileen Younghusband was just 18 when she joined the Women's Auxiliary Air Force (WAAF). She quickly demonstrated her keen intellect and mathematical skills, playing a crucial role in Fighter Command's underground Filter Room. Working gruelling shifts under enormous pressure she and her companions worked tirelessly, tracking the swarms of enemy aircraft that sought to break the British resolve. She even had the dubious honour of detecting the first of Hitler's devastating V2 rockets as it fell on an unsuspecting London.

This book gives a vivid insight into the life of a young woman facing the grim reality of war.


To order, use the links below the cover.

Also available on Kindle.

As seen in: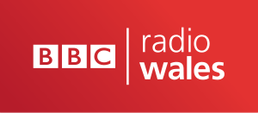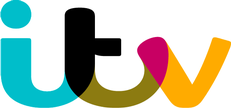 Reviews

"It is excellent to be reminded what a great debt we owe to this group of brave... One Woman's War adds to the war archive that becomes increasingly important as the participants in the 1939-45 war gradually age and pass away, many of them taking their memories with them. As well as producing this readable account of her years in uniform, Eileen Younghusband has brought an extraordinary period and a previously unrecorded part of our air defences to life." – Emma Soames, SAGA Magazine and Winston Churchill's granddaughter

"I found this book hard to put down, constantly leaving me wondering what the next chapter would bring. Definitely one of the most exciting and interesting reads I've had in a long time." – Aeroplane Monthly

The work carried out by the WAAF on Radar Operations during WW2 was a major contribution in the defence of our country." – Dame Vera Lynn


About the Author



Eileen Younghusband (1921-2016) was born in London in 1921. After serving and defending her country she had a successful career in the hotel management and catering industries. She ran a wide variety of businesses, from selling herbs to supplying thousands of tons of scrap metal to a company in Spain.

In more recent years Eileen moved to Sully, Wales. At the age of 87 Eileen graduated from the Open University as one of their students of the year. An avid campaigner on health and education issues, Eileen was awarded the British Empire Medal in 2012 for services to adult education, and won the People's Book Prize 2012/13 with her autobiography One Woman's War.


If you like this, you might like: