Lethbridge-Stewart: The Grandfather Infestation
The Illustrated Edition by John Peel PRE-ORDER

(Series 2, book 3)

The late 1960s and pirate radio is at its height. DJ Mary Wilde is second-guessing herself, and her career choice – is she a fool to think she can succeed in a man's world? But such problems are soon put into sharp relief when something emerges from the depths of the North Sea, and drags Radio Crossbones down.

Meanwhile, Brigadier Lethbridge-Stewart has to contend with the politics of running the Fifth Operational Corps, but he's soon pulled away from such tedious back-patting when a nuclear submarine is lost with all hands while investigating the strange occurrences in the North Sea.

What are the Ymir, and why is it important for them to collect so many humans for their Grandfathers? And why does their success spell certain doom for Edinburgh? Lethbridge-Stewart, Anne Travers and Mary Wilde are about to learn the shocking truth first hand.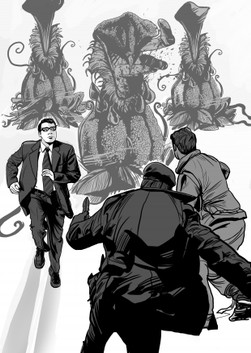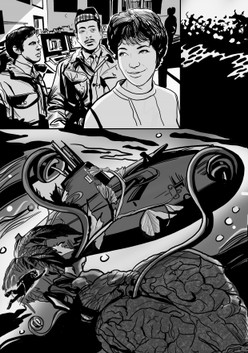 About the author



John Peel is not without some Doctor Who pedigree. In the late 1980s, early-'90s, he was the only author given permission by Terry Nation to novelise the Dalek serials from the 1960s. In 1991 he wrote the very first original Doctor Who novel, for Virgin Publishing, and was the first, and only, writer allowed to write full-length original Doctor Who fiction featuring the Daleks between 1991 and 2005. He has had a long career of writing original and tie-in novels for science fiction and fantasy, including for such successful franchises as Quantum Leap and Star Trek. The Grandfather Infestation was his first Doctor Who related novel in almost twenty years.



This a limited hardback ilustrated edition for £25 (+ p&p). It includes a postcard and a free copy of The Lucy Wilson Mysteries: The Grandfather Club.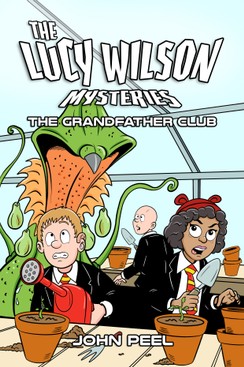 All of the school clubs have been cancelled, effective immediately. All except one…

Lucy and Hobo can't understand why everyone at school has joined the gardening club. They also can't understand why no one is doing any gardening!

Why are the students constructing a gigantic greenhouse? And why does it need such a powerful heating system? But, more to the point, what sort of plants will this greenhouse be the home to?

Will Lucy and Hobo be able to solve this mystery or have the seeds of destruction already been sown?


LISTEN TO THE LETHBRIDGE-STEWART SPOTIFY LIST...