The Countess and the Mole Man by the SWSSC Winners

With over one hundred entries, the first year of the South Wales Short Story Competition proved to be a huge success. The competition was created to give unpublished writers a platform to start their writing careers. We received submissions from around the world but sadly, only a few could be chosen. We were overwhelmed with the response we received; over one hundred stories were submitted from entrants all over the world. The standard was incredibly high and after passing through three judging stages we are pleased to announce the winners of The South Wales Short Story Competition:

Laura Foakes – The Countess and the Mole Man (overall winner)

Noelle Bryant – The Birthday Treasure Hunt (highly commended)
Georgia Carys Williams – Beautifully Greek (highly commended)
Jane Fraser – A Passing Front (highly commended)

The stories embrace a myriad of topics, including fairytales and fires, aliens and apocalypses, death and even killer trifles...

Contents:

The F-Word – Ian Fisher
Beautifully Greek – Georgia Carys Williams
The Countess and the Mole Man – Laura Foakes
Whatever Happened to the Humble Pies? – Stella Wells
The Day of the Trifles – Ross Warren
A Passing Front – Jane Fraser
The Birthday Treasure Hunt – Noelle Bryant
Seven Steps, Door – Dan Crowley
All But One – Taylor Cook
My Beloved Monster – Carly Holmes
A Single Drop of Rain – Rhys Bevan Edwards
Just Another Face in the Wall – David Byrne
Last Day – Natalie Ann Holborow

SALE PRICE: £4.99 (+ postage)

To order, use the links below the cover.

Also available on Kindle.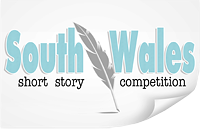 If you like this, you might like: