Travers and Wells: A Lethbridge-Stewart Spin-off Adventure by Robert Mammone

(Series 1 book 3)

"For a time I believed that mankind had been swept out of existence, and that I stood there with my friend, Edward Travers, the last men left alive."

Edward Travers, pulled out of time by a mysterious force, finds himself on a hill with a young man called Herbert George Wells. Together the men travel across England, intent on discovering where they are; a world distinctly different from the one they know. And yet, for Edward Travers, it is one that seems vaguely familiar...

For strange, meteor-like objects have landed in the heart of England, and the inhabitants of Earth have found themselves victims of a terrible attack. A ruthless race of Martians, armed with heat rays and poisonous smoke, is intent on destroying everything that stands in its way.

Only things have not turned out the way Travers' expected, for this is not the war of the worlds HG Wells wrote about, but something much worse.


Other releases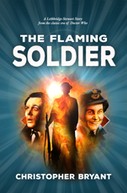 The Flaming Soldier by Christopher Bryant (Series 1 Book 2)
Traumatic events from the Second World War impact upon the present day and a mysterious aircraft could hold the key to the identity of the flaming soldier.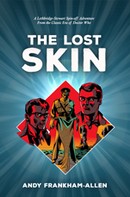 The Lost Skin by Andy Frankham-Allen
Brigadier Lethbridge-Stewart is on leave in New York, but in Scotland word reaches the Fifth Operational Corps that Harold Chorley, journalist and pain in Lethbridge-Stewart's rear, has got wind of the Corps' presence in Stirling.