See You In September by Joanne Teague

Six months. Three kids. One trip of a lifetime. Meet JoTeague, a woman fighting against the odds.

See You in September is a hilarious and uplifting true life adventure across Europe. With visions of a second honeymoon snatched away by circumstance, the Teague family find themselves faced by riots and strikes, robbers on the beach, tantrums and taxi drivers, snakes and spiders, and other strange happenings. This book will resonate with every parent who's ever travelled on holiday with their kids.

Unlike most family trips this one is tinged with sadness. Just a few months before setting off Jo was diagnosed with Ehlers-Danlos – a rare and still incurable, life-threatening condition. The fun and adventure was tinged with a sense of fragility of happiness and, indeed of life itself.

A great holiday read and a fantastic travel book full of the ups and downs of parenthood.

It will appeal to fans of Karen Wheeler and Alec le Sueur.


As seen in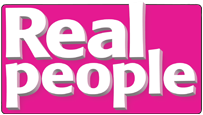 To order, use the links below the cover.

Also available on Kindle.



Visit the See You In September website: www.candy-jar.co.uk/seeyouinseptember

Reviews

"This is one of those wonderful "bucket list" type of books where you don't know whether to laugh or cry. Joanne's story is heartbreaking yet, through it all there is a serenity, a search for happiness and joy that transcends every other consideration. If you didn't know she had a terminal illness, her account of the family trek around Europe would be inspirational enough, hilarious at times, desperate at times, yet the knowledge doesn't cloud the vision - of a determined woman who wanted to spend her last precious times with her family. Absolutely terrific." – Books Monthly

"A very fun book to read, with many situations being very recognizable, bringing a smile to my face. Highly recommended!" – bol.com, Customer Review

"This book is a really good read, with a feel-good factor and some laugh out loud moments. On one level it is a funny, light-hearted, and enjoyable account of a family trip around Europe. But when the author writes about her reasons behind taking the trip, it gives the book an added poignancy, and left me in awe of her strength of character. It's a book that ticked all the boxes - easy to read, funny and entertaining with a real human element too. I recommend it." – Amazon, Customer Review





About the Author



Joanne Teague has lived in the Vale of Glamorgan for the last 16 years. She trained as an occupational therapist and is married with three children. Joanne's life changed when she became seriously ill and was diagnosed with Vascular Ehlers-Danlos – a rare and still incurable, life-threatening condition. Notwithstanding, she continues to work, to travel and to have lots of fun.

Cover designed by Nathan Hudson.



If you like this, you might like: